2008.05.06 02:13
Mystik - The Plot Sickens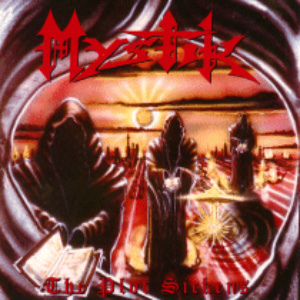 1992, Massacre (IRS 972.276/MASS 005)


Patrick Hughes - vocals

Roy Gursten - guitars

Ed Miller - guitars

Joe Kilcoyne - bass

Ken Easterly - drums

produced by Mystik
1.
Intro
01:25
2.
Reflection of the Dying
03:20
3.
Psychosis
04:08
4.
Commandment
04:39
5.
Death to All (Peace at Last!)
04:28
6.
Method of Madness
06:53
7.
Red Rum
04:27
8.
Evil Oil
04:03
9.
Laid to Rest
04:30
10.
The Plot Sickens
06:16
Total playing time
45:00
"hi! I was the guitar player on "the plot sickens"(mystik).
I wanted to let you know i have a new project.
Its a three piece instruMETAL band called UNSPEAKABLE.
The album's not done yet, it needs mixed and mastered. We're not signed so the album will probobly be hard to find but i'll try to post it up wherever I can.
THANK YOU."
~ Ed Miller ~

clevelandedmiller